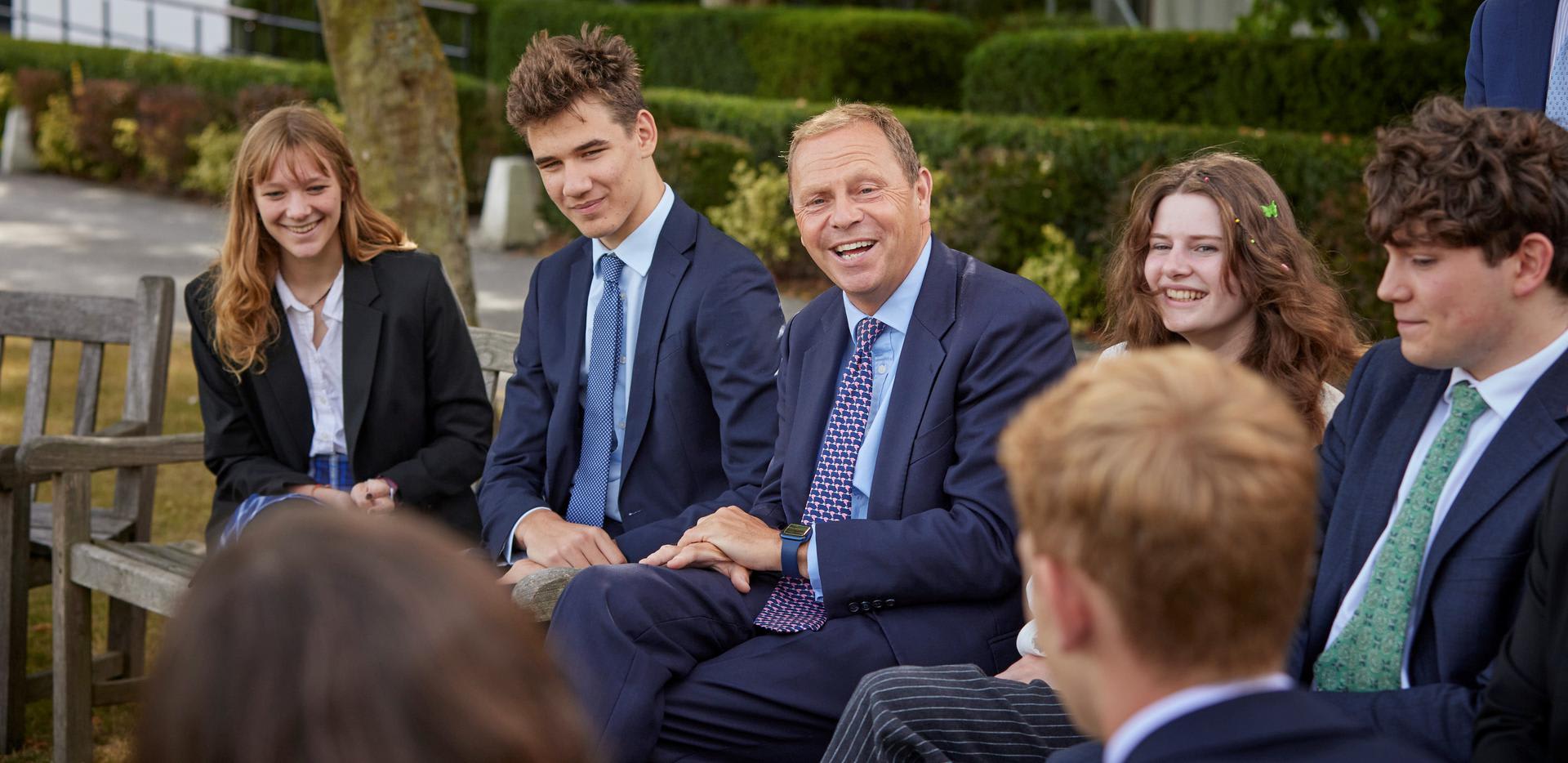 It was lovely to see so many of you supporting the Inter-House Cross Country and Minor Sports events earlier today. It has been quite a week, with the First Form enjoying a very successful trip to Braeside, some of our Fourth Form sailing on Jolie Brise, an excellent Musical Recital last night and the European Day of Languages and Chinese mid-Autumn Festival celebrations too. Today completes a busy and fantastic first part of the term and I wish you all a very restful and relaxing Exeat Weekend. I hope that you enjoy a slightly later start tomorrow morning!
Next week we welcome Simon Reeve to the school for the first of our Mercers' Lectures. Although this lecture is full, we have released additional tickets for John Bird MBE and there are a number of other fascinating speakers coming up later in the year.
Have a great weekend and thank you for enabling this school year to get off to such a sparkling start.
Mark Lascelles, Head Master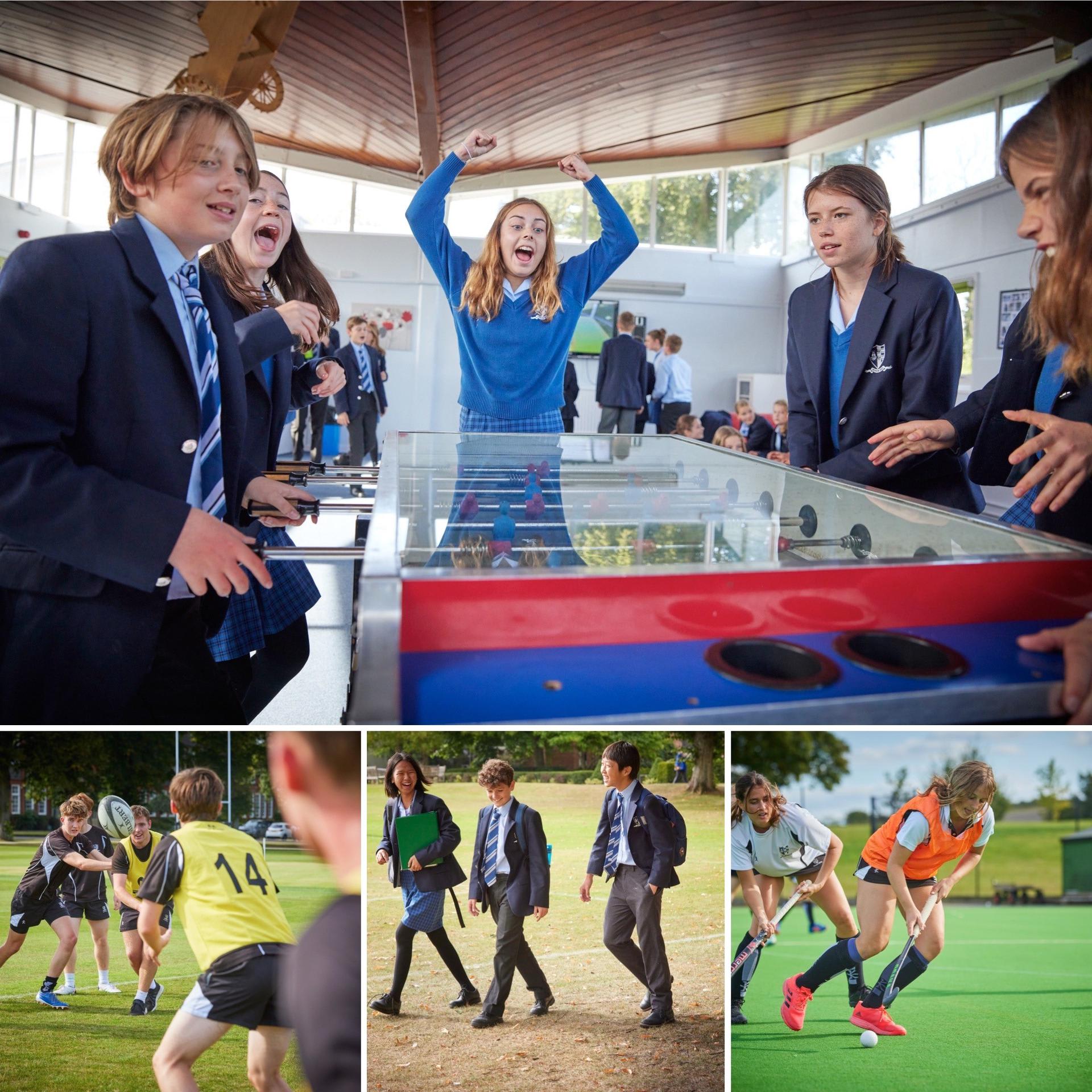 Please see below for the latest government guidelines on action that should be taken in the event of receiving a positive PCR test. As a reminder, if your child does test positive for COVID-19 please contact their Housemaster or Housemistress in the first instance, and they will then notify the relevant staff in school.
If you are notified by NHS Test and Trace of a positive test result you must complete your full isolation period, except for certain situations where you had an assisted LFD test which was followed up by a negative PCR test. Your isolation period starts immediately from when your symptoms started, or, if you do not have any symptoms, from when your test was taken. Your isolation period includes the day your symptoms started (or the day your test was taken if you do not have symptoms), and the next 10 full days. This means that if, for example, your symptoms started at any time on the 15th of the month (or if you did not have symptoms but your first positive COVID-19 test was taken on the 15th), your isolation period ends at 23:59hrs on the 25th.
Due to ongoing uncertainty over international travel and COVID restrictions in other countries, we have decided that we will not be proceeding with any overseas school trips until at least the summer term. Whilst the UK government has relaxed some of the inbound travel restrictions, the rules in other countries are less certain. We would also find it difficult to deal with a scenario where members of staff or pupils had to isolate whilst overseas which would then affect staffing ratios and return travel plans. We will be keeping a watching brief and will look to reinstate overseas trips as soon as we can.
Replacement Identity Cards
Unfortunately a number of pupils are losing their identity cards on a regular basis. Replacement cards and lanyards are charged at a cost of £2 each which is charged to their school bill. Please can parents remind their children to look after their cards.
Chamber Music Recital - 28 September
There will be an informal concert of music performed by the small ensembles on Tuesday 28 September at 2pm in The Old Hall. All are welcome to attend.
Mercers' Lectures Programme
We have just released additional tickets for the John Bird lecture on Wednesday 13 October, so please do revisit the webpage if you were not able to reserve seats previously. Tickets for the Carrie Gracie lecture will be available from 4 October.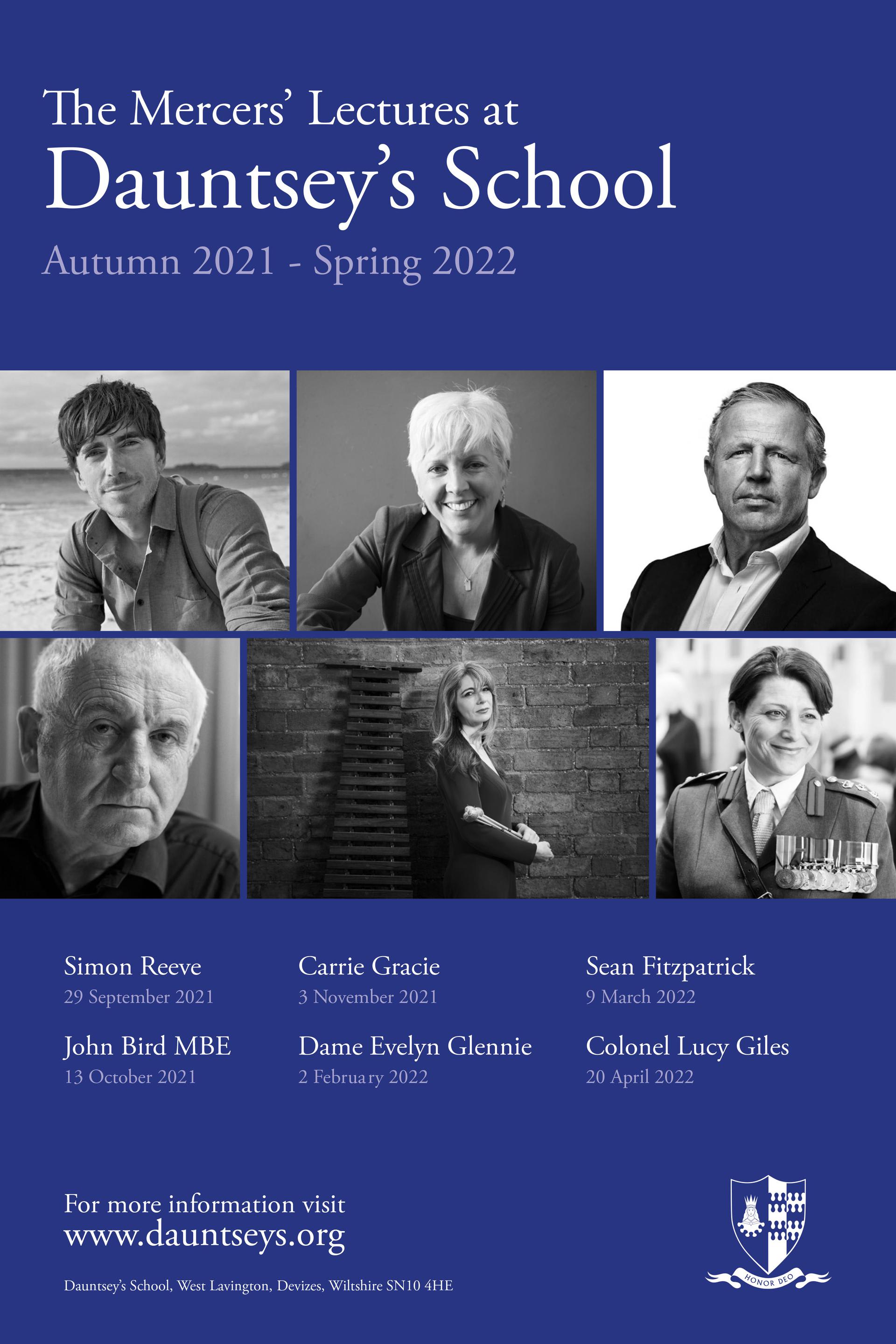 Online Parent Talk - E-safety - 26 November
Please save the date for an online E-Safety talk on Friday 26 November at 6:30pm. The talk will be given by Karl Hopwood, an independent esafety expert, who will be sharing with parents:
What children and young people are doing when they go online.
What are the real risks that they face?
What can parents do so that their children can benefit from the opportunities that the internet offers but in a safe and secure way – a mix of technical and practical solutions.
Karl is a member of UKCCIS (UK Council for Child Internet Safety) and sits on the advisory board for the UK Safer Internet Centre and the education advisory board for CEOP.
Parents will be able to access the talk via Teams and a link will be sent out to all parents, via email, in advance.
Hockey Club for Beginners and Improvers
We will be running two 6 week Hockey Clubs for beginners and improvers from the beginning of October. One club is open to Years 4, 5 and 6, and one for Years 7 and 8. These clubs are free of charge and are open to the wider community. You will find more details on the clubs and how to sign up here.
Charity Cricket Kit Recycling
Thank you to everyone who has sent in cricket kit for the charity recycling scheme. A good supply has already been collected. Please remember, as the season has now come to an end, we are linking with the Lords Taverners to send used but serviceable cricket (and other sports) kit to people in this country and abroad, who will benefit.
Please deliver any such donations to the glass house, marked cricket kit charity recycling.
Thank you very much
Meet the Russell Group - 29 September
There will be a Meet the Russell Group Virtual Fair on Wednesday 29 September 12:00-19:00, with all 24 Russell Group university members attending.
This is an excellent opportunity for parents and pupils to find out more about these institutions, and get answers to any questions you may have. There will be 13 interactive webinars on the day, hosted by a variety of representatives from the Russell Group universities. You can chat directly to staff and students, get a better understanding of student life at a Russell Group university and discover much more throughout the event.
Further details and the opportunity to sign up to this FREE event can be found here.
The MFL department recommends Mary Glasgow Magazines for pupils doing IGCSE and A Level to enrich their language. We recommend Ahora / Das Rad / Ç ava for IGCSE and El Sol / Schuss / Chez Nous for A Level. The magazines will arrive straight to your door every few months. https://maryglasgowplus.com/
Manor Reception - 20 October
A reminder that all parents with children at the Manor have been invited to a lunch-time reception at 12 noon on Wednesday 20 October. Please see the attached letter for further details.
Applications remain open for our Manor Boarding Award. This award is open to any current Second Form day pupils who would like to experience boarding at The Manor for the second half of the Autumn Term. Details on how pupils can apply can be found here.
First Form Trip to Braeside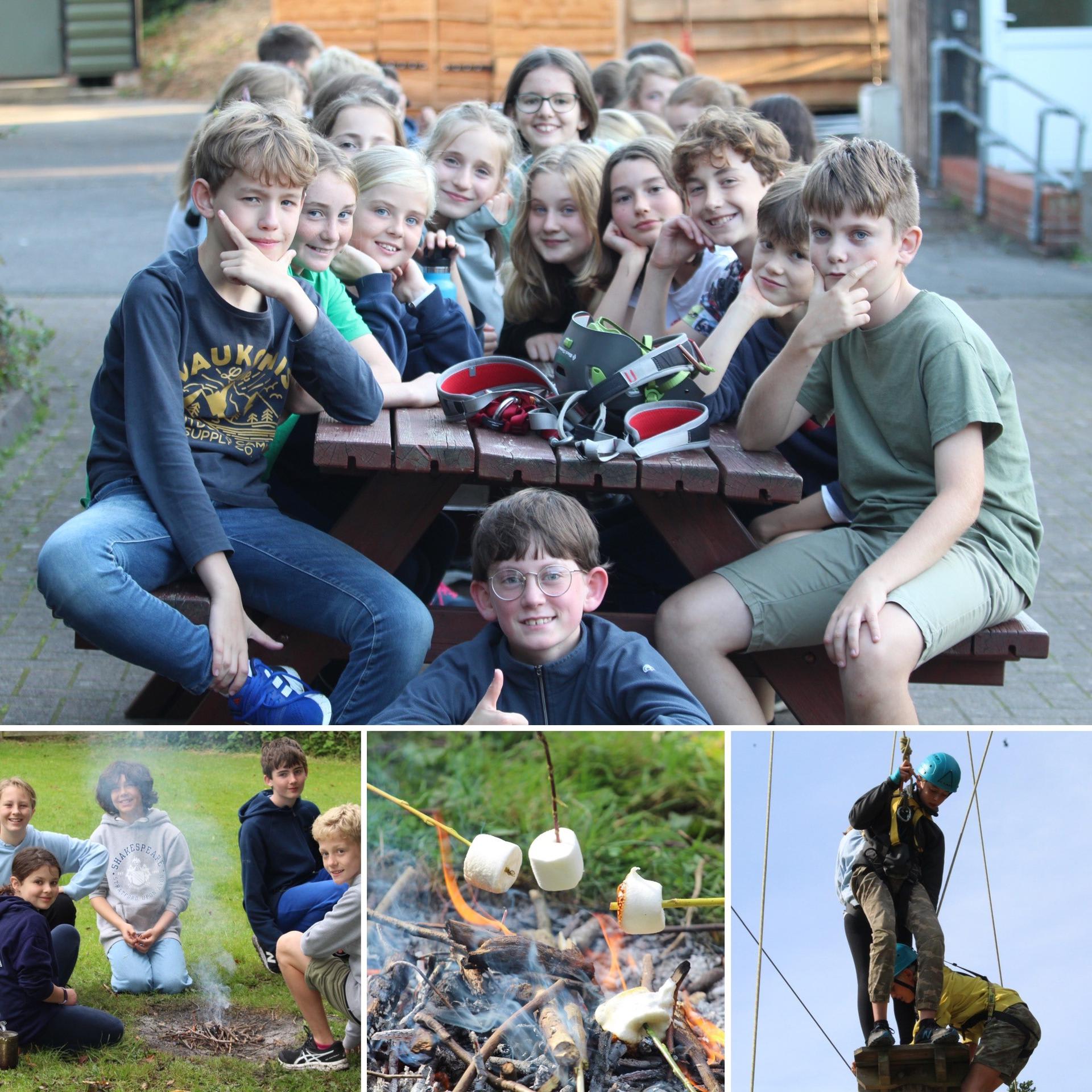 Earlier this week, our First Formers had a fun-packed couple of days at Braeside on their 'Introduction to Adventure'. A full gallery of the trip can be found on our website here.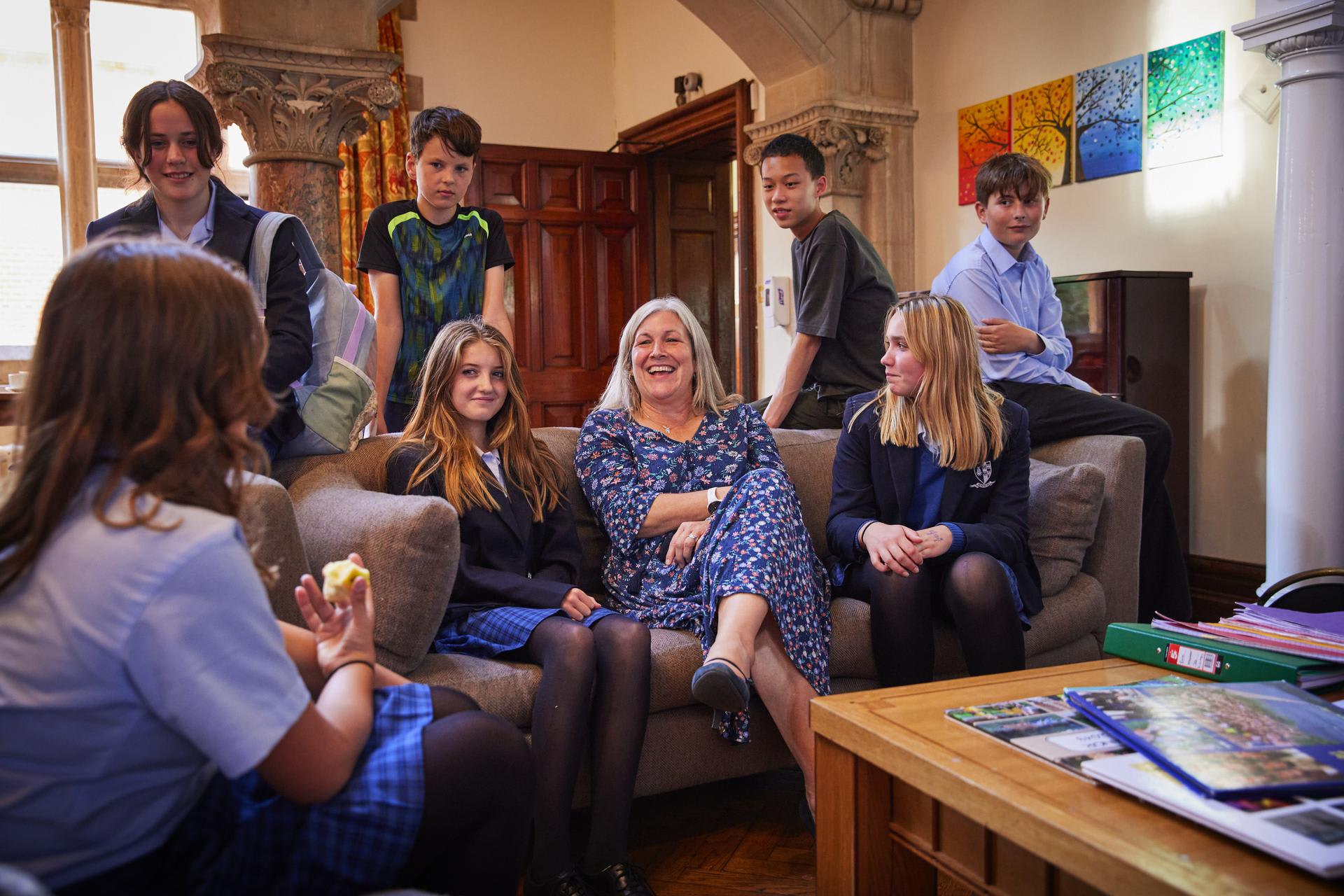 It has been a busy week for the Manorites and everyone is looking forward to a relaxing Exeat Weekend. Last weekend, the pupils enjoyed an orienteering challenge set by Mr Guille in the beautiful Manor grounds. There was a competitive element to the challenge, with the victors being promised chocolate! Very well done to Austin, Oscar and Sebastian for finishing as clear (and very speedy!) winners.
This week our Lower Sixth Prefects have been busy entertaining the Manorites and it has been wonderful to see the pupils having so much fun with them. On Wednesday night they hosted a quiz after Prep and, after some closely contested rounds, Rachel emerged the winner (and more chocolate was awarded!). Last night, the Prefects ran a super baking session, and the delicious aroma of cookies filled the House…I'm hoping that some of the cookies may make it home for you to share over Exeat, but I think that the bakers may have other ideas.
I hope that you all have a very enjoyable and relaxing weekend with your children over Exeat and thank you very much for your support over these first few weeks.
Anne Sampson, Housemistress
The application process for the DSPA Travel Scholarship will be starting on Friday 24 September. All further information, guidelines & application details can be found here.
We look forward to your presentations!
Sixth Form Coffee Morning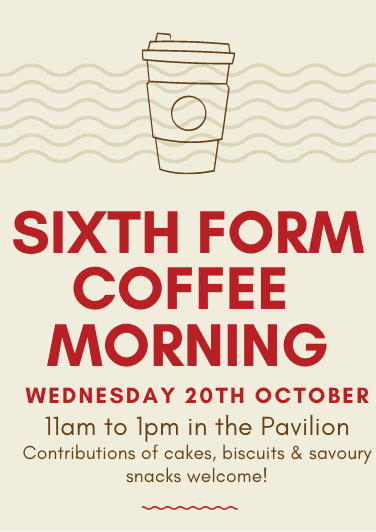 Please have a look at our digital noticeboard here. It is to advertise our own online community to connect Dauntsey's parents and businesses in order to buy, sell and advertise to each other in one trusted place. If you would like to place an advert, please email dspacontact@gmail.com
Please follow us on Twitter @DauntseyDSPA where we will keep you updated with our news.
Nurturing pupil's mental health and wellbeing.
Developed by child and adolescent mental health and wellbeing experts, the Wellbeing Hub is an interactive online portal, designed to help you guide your child as they grow up.
Please remember you will need to register before you access any of the below, instructions and links for accessing the Wellbeing Hub are detailed here on Firefly.
September's Theme: Cultures of Success
This Week In The Hub
Talk: Process & End Goal Cultures with Alicia Drummond
In this talk, we discuss how to create a culture of success for your child and how that culture will have an impact on their attitude to learning, their attitude to failure and potentially to their mental health and wellbeing. We explain what process and end goal cultures are, and how they affect young people. We have also created a tip sheet on how to cultivate a process goal culture in your household.
Please follow us on our social media accounts!